Casa Rural Balhondo
OPEN VILLAGE / EXPERIENCIA RURAL
Rural House for 20 people
Welcome to Balhondo Open Village! A four-star rural house/hotel located in Puebla de Alcocer, a place where you can enjoy a quiet and ideal environment to disconnect from routine. Located in a perfect area for birding, hiking through the multiple routes of meadows and olive groves, living the traditions of the region and its villages, hunting in countless preserves, fishing or bathing in one of the five swamps that surround the town and that make up the largest number of inland beaches in Spain.
Balhondo Open Village is a new concept of rural accommodation that incorporates new technologies, merging tradition and modernity in the same space. This is the first differentiating surprise that defines our rural house: you will not have keys to enter the house or your room. Your mobile will be your key during your stay.
The upper floor has seven rooms: six doubles and one quadruple. The quadruple room can be annexed to one of the double rooms, thus creating a room for six people.
Breakfast included
Coffee, juices, toasts, local oil and a wide variety of fruits
Special Breakfast (5 pax)
Artisanal pastries, Fuenlabrada de los Montes honey, milk, eggs and local cheese
Personalized Menu (20 pax)
Food or dinner
Meal service on request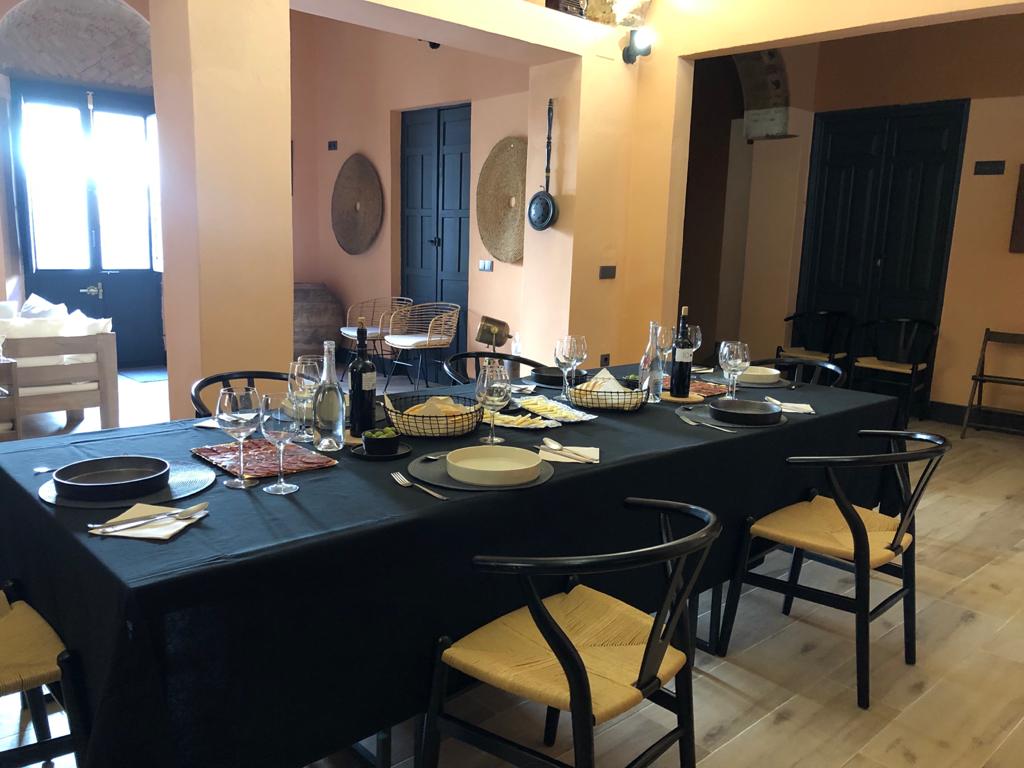 Rest area where you can enjoy breakfast/lunch outdoors
Living room with fireplace
Extreme Siberian
Part of this region was declared a biosphere reserve by UNESCO in 1991. In this region is the Cíjara national reserve where deer, wild boar, roe deer, eagles live, but there are also prehistoric remains (Dolmens of Valdecaballeros, Roman remains of Lacimurga, legacy of the orders of Alcántara, Castle of Puebla and Herrera del Duque).
In addition, it is an ornithological destination for specially protected birds. Golden eagles, black vultures, black storks and lastly, there are 5 large reservoirs that make up the largest area of ​​inland beach in all of Europe.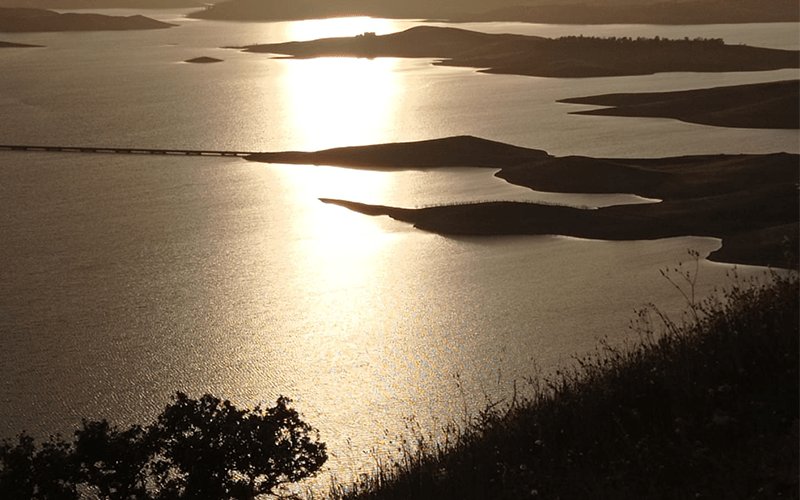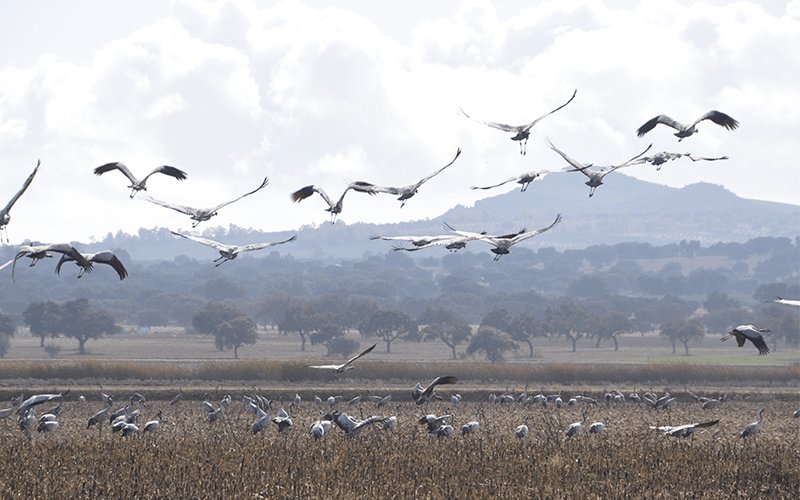 Hiking, birding, hunting, fishing and hunting…
You can perform all these activities and many more. Extremadura is considered by ornithologists to be one of their favorite European destinations. You will be able to observe incredible panoramic views from the natural viewpoints and a great variety of vegetation and fauna. The five swamps that make up this area of ​​Extremadura receive fishermen from all over the world every year. There are hunts where you can enjoy the big game.
​