Fishing
The five swamps that make up this area of ​​Extremadura receive fishermen from all over the world every year. In the case of the boat fishing modality, it is only accessible in the García Sola reservoir and there are four companies that provide this service directed by French guides who fish for pike, perch and barbel with lures and spoons.
On the other hand, there are two other German guide companies that are dedicated to carp fishing but without a boat.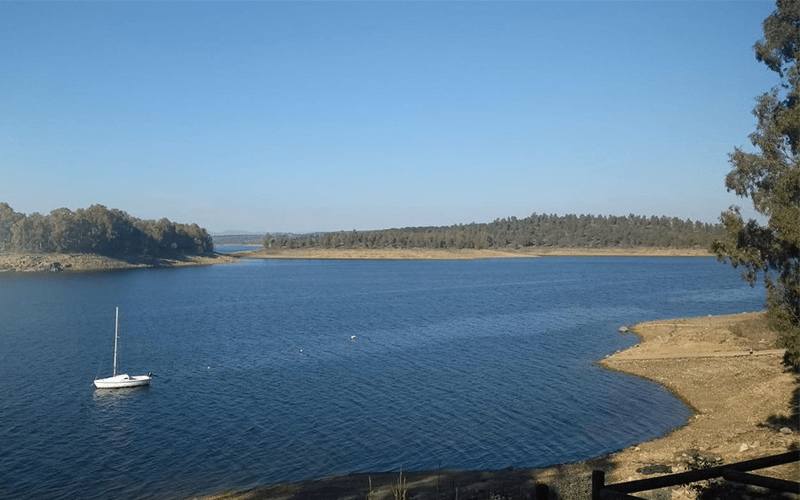 River beach in the area of ​​Puerto Peña
This area is the best for pike fishing. In this case, a sport fishing without death is carried out, returning the fish to the water. The best place in the world to fish for black bass is the García Sola reservoir, since great world championships have been held there.
The reservoirs of Extremadura are the summer destination for French, Italian, Belgian and Swiss fans. La Serena, García Sola, Zújar, Orellana or Cíjara, but also Alcántara and Valdecañas are a worldwide claim to fame.
In the region of the country with the most kilometers of inland coastline, fishing disputes the leadership in sports licenses, no less than soccer. Extremadura's wealth in this area means that its name frequently appears on internet forums that report amazing catches.
Our hotel has an exclusive place to park the boats and the option of renting rods.
Zujar Island
Zujar Island. The one known as "Isla del Zújar" is located in the La Serena dam, 18 km from Puebla de Alcocer.
Los Llanos Beach
Just two and a half kilometers from Puebla de Alcocer, there is a natural beach known as Playa de los Llanos, inside the La Serena Reservoir.